There are several options to search for your desired location directly in the browser: search function, drag and zoom, gpx file import (.gpx and .kml), coordinates or Google Map URL.
Determine the kind of map layer set (texture and matching heightmap) and the size of your 3D map.
Map Tile Sets
OpenStreetMap
OpenTopoMap
Outdoor
Satellite
Satellite + Streets
With the Location Browser you have access to the excellent map data sources from MapTiler and OpenStreetMaps.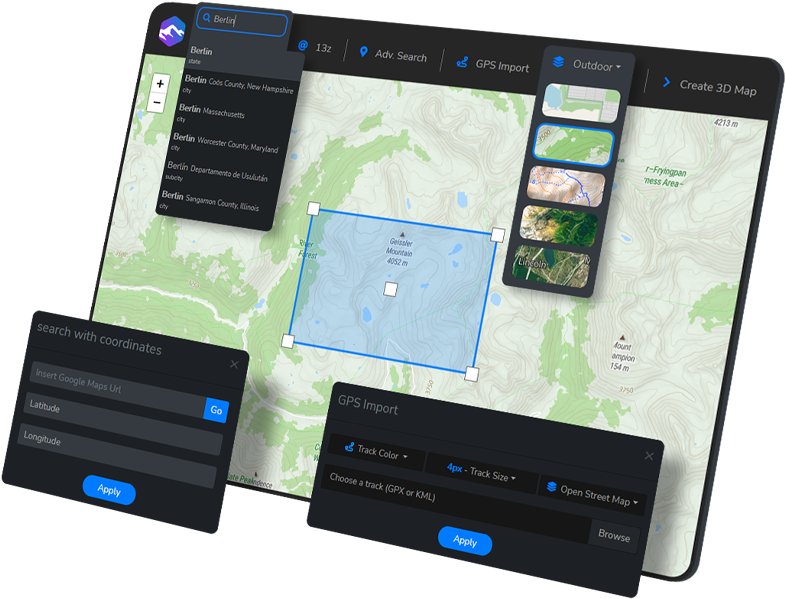 Everything as you need it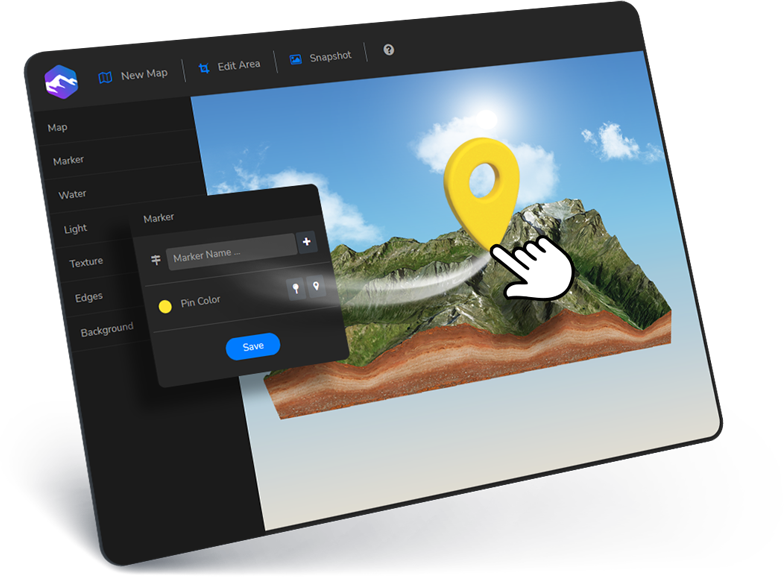 3D Map View: In the map editor you can customize your 3D map according to your wishes. Everything from map height to background is editable. Use the new marker and pins functions to make your map even more interesting for your users. Set POI (Points of interest) and text labels to represent a particular feature on your 3D map.
Map Editor Features
Map height
Map rotation
Subdivision level
Marker and pins
Water level
Light settings
Texture editor
14 edge textures or custom color
8 skybox sets, custom color or transparent background